Congratulations to Danelle Oliver and NAFC Ferndelle's Flying Cloud of HCR MH AJP AXP. Acey completed the 2013 National Amateur Championship without a placement but came back in 2014 and won the National Amateur Championship.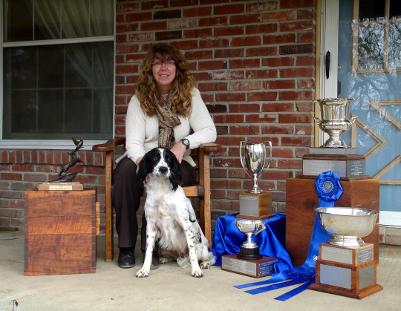 Danelle Oliver with Acey. This picture was at the Missouri Club's field Trial. This team went to the 2013 National Amateur and completed the National.
Acey was bred by Mark Nix.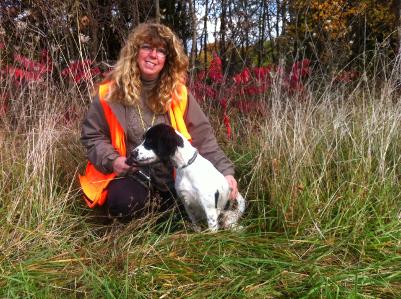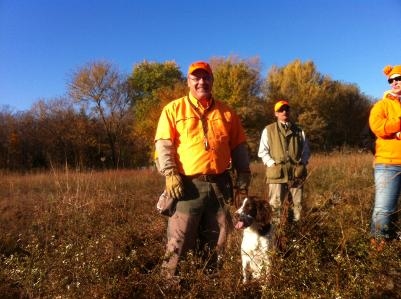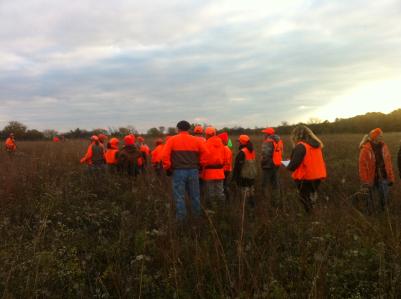 Rick and Solo waiting to run in the 3rd Series of 2013 Fall Field Trial. Gallery watching some brace work during the 2013 Fall Field Trial
Our next field trial will be on February 27 & 28, 2021

Judges: Rumi Schroeder and Katie Gorecki
Located Robert E Talbot Conservation Area, La Russell, Missouri
Motels located in Mt Vernon, Missouri, Joplin Missouri and West Side of Springfield, MO
Entries will be handled through Hunt Secretary ( www.huntsecretary.com)
Placements from our previous trial can be found at www.essft.com under field trial placements.