Missouri Hunting Spaniel Club
Hosting AKC Flushing Spaniel Hunt Tests and English Springer Spaniel Field Trials.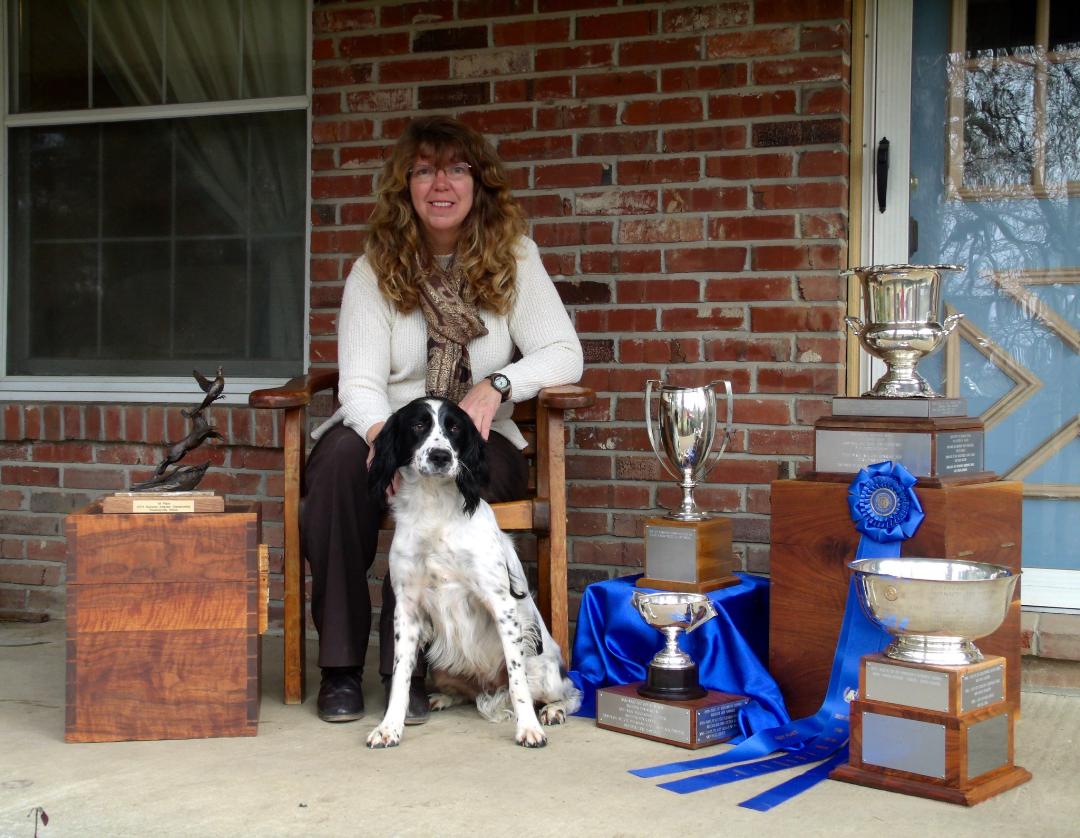 Danelle Oliver with 2014NAFC Ferndelle's Flying Cloud of HCR, MH AJP AXP
About Us
We are hunters training and testing our dogs in order to have more efficient companions in the field.
Training Opportunities:
We offer training opportunities as weather and time permits and when birds are available.
Upcoming Events!
AKC Flushing Spaniel Hunt Test: April 28 & 29, 2018 at Horse Creek Ranch, Galena, MO

See Hunt Test Page for more information
AKC English Springer Spaniel Field Trials:
We will be hosting an ESS Field Trial on February 24 & 25, 2018. We will be running the field trial at Brushy Creek Farm, Dunnegan, MO.
Find Field Trial Premium at ESSFT.com go to Calendar and find our event. Entries will be handled through Hunt Secretary. www.huntsecretary.com
2301 W. Nottingham Street, Springfield, Missouri | 417-343-5209