Missouri Hunting Spaniel Club
Hosting AKC Flushing Spaniel Hunt Tests and English Springer Spaniel Field Trials.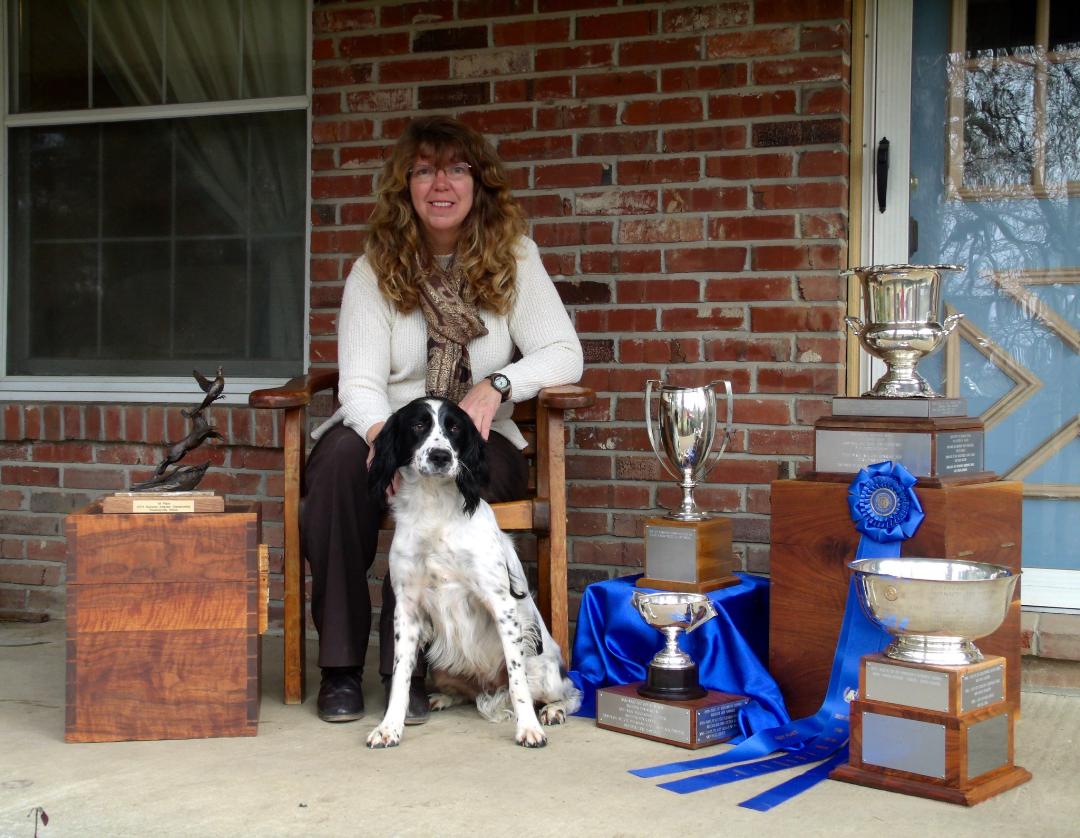 Danelle Oliver with 2014NAFC Ferndelle's Flying Cloud of HCR, MH AJP AXP
Breeder: Mark and Racine Nix
About Us
We are hunters training and testing our dogs in order to have more efficient companions in the field.
Training Opportunities:
We offer training opportunities as weather and time permits and when birds are available.
Upcoming Events!
AKC Flushing Spaniel Hunt Test: April 27 & 28, 2019 at Horse Creek Ranch, Galena, MO

See Hunt Test Page for more information
AKC English Springer Spaniel Field Trials:
We will be hosting an ESS Field Trial on February 23 & 24, 2019. We will be running the field trial at Brushy Creek Farm, Dunnegan, MO.
The Oklahoma Springer Spaniel Club will host an AKC English Springer Spaniel field trial on February 22 & 23, 2019 at the same location as the Missouri Club Trial .
Find Field Trial Premium at ESSFT.com go to Calendar and find our event. Entries will be handled through Hunt Secretary. www.huntsecretary.com
776 Tennessee Road, Ozark Mo 65721 , 417-343-5209